Personal Injury
A Civil Litigation Area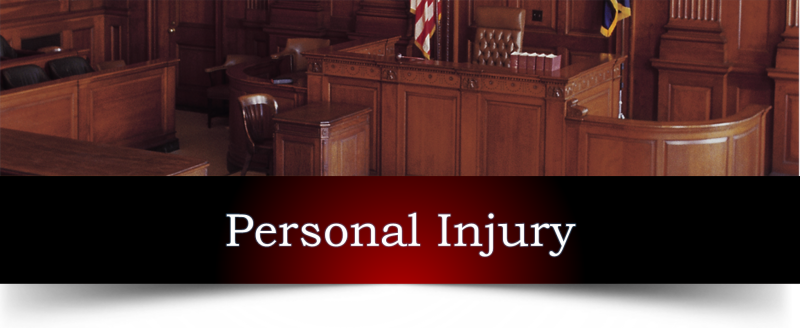 What is a Personal Injury Case?
Personal injury cases are legal disputes that arise when one person suffers harm from an accident or injury, and someone else might be legally responsible for that harm. A personal injury case can become formalized through civil court proceedings that seek to find others legally at fault through a court judgment or, as is much more common, such disputes may be resolved through informal settlement before any lawsuit is filed.
Injuries can come from many different sources, whether they involve an intentional act (such as physical battery or slander), the negligent production of dangerous prescription drugs, or even tainted food. When you become injured through no fault (or limited fault) of your own, and another party is to blame, you may have a legitimate claim for damages.
Banks Law Firm, P.C. has your best interests in mind. The first thing that you should always do after being injured in an accident is to look after your health. If you have already done this, even if continuing with therapy or other treatment; there are a number of steps that you can take that will help preserve your right to file a claim for your personal injuries. To ensure you preserve these rights you should contact the office to set up an appointment to discuss your rights and the strategy of your case.
In the meantime, collect evidence that can point to who caused the accident, as well as the damage caused by the accident. Photographs are useful here. Write down everything that has happened to you after the accident. Retain all documents that are sent to you or that you obtain individually, these may include things like medical bills, insurance correspondence, any documents regarding lost work or wages, etc. Be sure to get the names and contact information of any witnesses that may have observed the accident. If you speak to anyone that witnessed or was involved in the accident, be sure to take notes about your conversations.
A Personal Injury Lawsuit, unlike criminal cases, which are initiated by the government, a formal personal injury case typically starts when a private individual (the plaintiff) files a civil complaint against another person, business, corporation, or government agency (the defendant), alleging that they acted carelessly or irresponsibly in connection with an accident or injury that caused harm. This action is known as filing a lawsuit.
In reality, most disputes over fault for an accident or injury are resolved through informal early settlement, usually among those personally involved in the dispute, their insurers, and attorneys representing both sides. A settlement commonly takes the form of negotiation, followed by a written agreement in which both sides forgo any further action (such as a lawsuit), choosing instead to resolve the matter through payment of an agreeable amount of money.