Real Estate
A Civil Litigation Area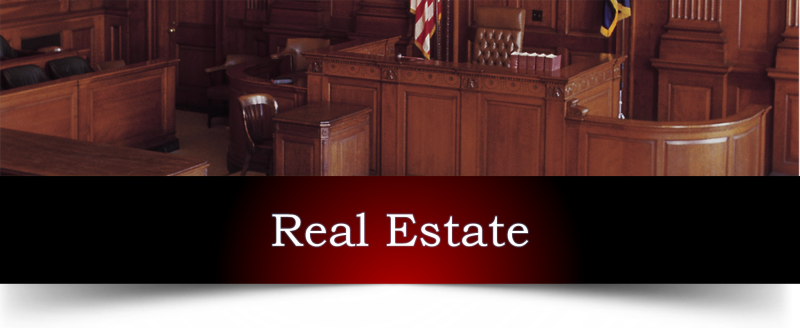 This is law relating to anything involving land, property, leasing, boundaries etcetera. If you need any assistance regarding Real Estate from buying or selling property, developing a site or negotiating a lease, The Banks Law Firm will be able to assist you.
How Are Tenants in Common and Joint Tenants Similar?
They aren't, really. Tenants in common hold one unity or requirement that is similar to joint tenancy. That unity is the right of possession. A common misperception is that tenants are like people who rent. The term tenants is this case is unrelated to rental property.

Tenants in common can be between two or more persons who are related or who are unrelated; the relationship between the parties, if any, makes no difference. Husbands and wives can hold title as tenants in common. John Smith, Mary Johnson and Tallulah Bankhead can hold title together as tenants in common.

Ownership can be held in equal shares or unequal shares. For example, John could hold 50% ownership, Mary 25% and Tallulah 25%.

Co-tenants have the right to possess the property by one tenant or by all the tenants. Tallulah can live in the property by herself or share the property with John and Mary. Neither tenant can exclude the other.

Upon death, the interest of the deceased co-tenant will pass to the co-tenant's heirs. If Tallulah died, John would still hold 50%, Mary would own 25%, but Tallulah's 25% would pass to whomever she designated in her will.
How Can Joint Tenants Become Tenants in Common?
Joint tenancy requires four unities. Unlike tenants in common, joint tenancy involves right of survivorship, meaning the interest held by each tenant will pass to the other upon death. The four unities necessary to create joint tenancy are:

Time: Each owner must receive title at the same time

Title: Each owner must receive title on the same deed or document evidencing title

Interest: Each owner receives the same proportionate and equal share of ownership

Possession: Each owner has the identical right of possession

If one of the joint tenants sells or conveys the interest created in a joint tenancy to another person, the joint tenancy is broken, and a tenancy in common is created. Joint tenants cannot stop another tenant from breaking the joint tenancy.

Landlord/Tenant Issues
The laws and regulations that govern the contractual relationship between landlord and tenant, including limits on security deposits and required lease agreement terms.